Dayton Dental and Orthodontics Doctors
Russell J. Caputo, DMD
Dr. Russell J. Caputo grew up in Western Pennsylvania. He attended the University of Pittsburgh School of Pharmacy and then attended Temple University Dental School, graduating in 1989. After practicing 18 years in Private Practice in PA, he relocated to Aurora in the fall of 2007. In 2005, he started a Dental Management Company which owns and operates multiple dental practices in Pennsylvania and Ohio, striving to improve their overall business and the qualty of dental care they provide.
Constantly working to improve his patients' care, Dr. Caputo takes Continuing Education courses on a regular basis. For example, in 2012 Dr. Caputo graduated from the Georgia Health Science Center Maxicourse of Dental Implant Education, which required 300 hours.
Dr. Russell J. Caputo is committed to providing excellence in dentistry, and stands out as a leading dentist in Aurora. The doctor uses the latest in dentistry techniques to provide you with a beautiful and healthy smile. Additionally, Dr. Caputo believes strongly in education to tackle oral health problems before they occur, and makes sure to keep patients fully informed about their dental health.
Dr. Caputo has 2 boys, Luke and Jacob, and a stepson Matthew. He enjoys coaching and attending all their activities in his off hours.
Sarah M. Smith, DMD
Dr. Sarah Smith was born and raised in Orlando, Florida. She graduated summa cum laude from Vanderbilt University with a bachelor's in Molecular and Cellular Biology. From there, she attended the University of Pennsylvania. After dental school, Dr. Sarah attended the University of Michigan Orthodontic Residency Program where she earned her Master's in Orthodontics. The American Association of Orthodontics recently awarded her master's thesis research the Thomas M. Graber Award of Special Merit.
Dr. Sarah has been practicing at Dayton Dental and Orthodontics since 2012 and enjoys creating beautiful smiles for her patients! When she is not practicing orthodontics, Dr. Sarah enjoys singing, designing mosaics and other mixed media art.
Alvaro Lazo, DMD
Dr. Lazo studied at Santa Maria Catholic University School of Dentistry in Arequipa Peru; receiving his DDS degree in 1989. He spent his first few years practicing in his hometown of Arequipa, and then relocated to the United States. Upon arriving to the United States, he attended the University of Pittsburgh of Dental Medicine. From there he earned his DMD in April 1997. Since graduating, Dr. Lazo has been practicing with an emphasis on Oral Surgery, Implants, Endodontics and Cosmetic Dentistry.
Dr. Lazo is the son of a dentist and now has four children of his own. He has a great passion for soccer. Staying on top of his CE courses and the latest dental procedures and technology, he keeps an active license in Ohio and Pennsylvania.
William Lippert, DDS
Dr. Lippert is a native of Eastern Ohio. He holds a Bachelor of Science and a Doctor of Dental Surgery degree from the Ohio State University as well as a certificate in sedation from the University of Pittsburgh School of Dental Medicine. Following graduation, Dr.Lippert was in private practice in Columbus, Ohio before joining a group practice in Cincinnati. Dr. Lippert. His professional career includes public health dentistry as director of of county pediatric dental practice and a rural health dental practice in Southwest Ohio.
When not in the office, Dr Lippert is an avid gardener, organist, and community volunteer.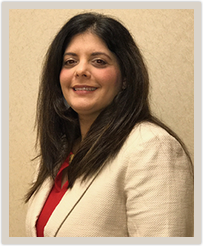 Dr. Yissell Carpentino De Jesus
I was raised in the Enchanted Island, Puerto Rico for 27 years. I pursued my studies at the University of Puerto Rico School of Dental Medicine from which I graduated in 2009. After graduation, I completed two GPR program at NYC from 2009- 2011 and a Fellowship in Pediatric Dentistry from the Ohio State University at Columbus, Ohio in 2013. I had more opportunities to provide my services to underserved people and was exposed to different procedures that provided a life altering service to infants, children, adolescents and adults. These experiences and my compassion has challenged me to reach beyond my skills as a general dentist to treat healthy, medically compromised and special needs patients in the area of pediatric dentistry.
Dr. Dale Theis
Dr. Theis graduated from Case Western Reserve in 1986. He completed a GPR program at Western Reserve Care System, with emphasis in oral surgery. Dr. Theis has been in private practice for over 32 years and concentrates on facial esthetics and cosmetic dentistry.
He continues to expand and increase his knowledge by attending continuing education courses throughout the year. He also lectures on current topics int he feidls of medicine and dentistry.
In his spare time he enjoys spending time with his family. Dr. Theis is also an avid sports fan and enthusiast.